Get In Touch!
Contact us today to see how we can help you maximize your benefit and program investments for a better future in uncertain times.
Request a Demo
Our Heart Is In Public Health
We help public health programs maximize limited resources and improve outcomes by connecting people to the services and medications they need... for a better life.
Press Releases
Ramsell Corporation Announces Reorganization
New Structure brings specialization, streamline operations, improve cost efficiency and improve access to public health services.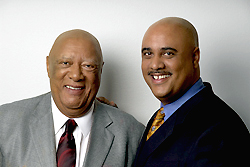 (OAKLAND) March 20, 2006 - The company formerly known as Ramsell Corporation announced today a reorganization resulting in five business units operating under the re-named parent company, Ramsell Holding Corporation. The reorganization is designed to streamline operations, improve cost efficiency and improve access to public health services.
"Our growth from a single, family-owned pharmacy in East Oakland to that of provider for multiple health-related services for 30,000 HIV/AIDS patients in the Bay Area, California and Washington, necessitates a tight focus of each operation," said founder Syl Flowers.
Ramsell Holding Corporation's business units include:
1) The Apothecary which provides community pharmacy services at its location at the Eastmont Town Center in Oakland, CA.
2) Ramsell Technologies, which will provide monitoring and administration of health benefits programs in the public and private sectors. Its aim is to increase the quantity and quality of available patient care by improving the efficiency of benefits administration.
3) Public Health Service Bureau, LLC, a highly efficient pharmacy benefits administration organization that serves health organizations and AIDS patients in California and Washington through programs such as the AIDS Drug Assistance Program.
4) Purely Personal, LLC which is dedicated to distributing condoms to prevent the spread of HIV and sexually transmitted diseases, while also minimizing unwanted pregnancies.
5) Alta Tierra Properties, LLC which invests in and manages both commercial and residential properties with a social or health related purpose such as housing for the sick, elderly or disenfranchised

Ramsell's reorganization has also resulted in the hiring of:
Moses Cesario, President of Ramsell Technologies. Cesario most recently served as Vice President of Corporate Information Systems for Affymetrix, Inc. in Santa Clara. In his new position, Cesario will be responsible for the management of all IT operations for each company in the Ramsell family of businesses.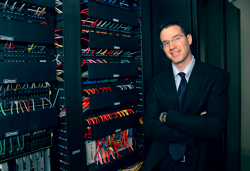 Since incorporating Ramsell in 1967, it has been the desire of the founder, Syl Flowers to give back to the community through volunteerism and philanthropy. Employees in each of the business units are passionate advocates of - and experts in - public health. "Whether making public health dollars go further or volunteering in community-based organizations, our employees strive to make a difference that matters," said Flowers.
Each of the Ramsell family of companies also donates a percentage of its profits to the Flowers Heritage Foundation. Created by the Flowers family, the Foundation is active in the fight against HIV/AIDS through education and prevention. In addition, the Foundation also focuses on the East Oakland Community where Flowers opened his first pharmacy in 1964.

###
Higher resolution photos available upon request.